jerawat?
jeragat?
parut acne?
blackheads?
whiteheads?
sejak dua tiga hari ni makin menjadi2 tumbuh nya....
ini bukan yang kali pertama..
boleh kata rutin tiap bulan..
lagi2 kalau dah sampai time itu...
time yang datang setiap bulan bagi semua wanita yang dah akil baligh tu..
benda2 ni rajin sangat lah nak menonjolkn diri...
fed up dah..
nak kata tak basuh muka?
basuh kot...
tak pakai skin care product?
tak perempuan la kalau tak pakai kan?
tapi tetap datang jugak..
kadang2 rasa macam memang saje aku bela...
asal cukup time je..
automatic akan tumbuh dengan girang nya...
huhuhuhu.. sedih...
tak jelita la kan kalau kulit tak selicin bontot baby..
kulit tak secerah lisa surihani...
so what else to do?
solution is..
make up!
yes.. you heard me..
make up...
cover it up la dah kalau tak boleh nak ubat dari akar umbi kan.....
huhuhuhh...
and make up do wonders...
seriously...
tak caya tengok ini...
~ini orang biasa...cantik kot... kan?!~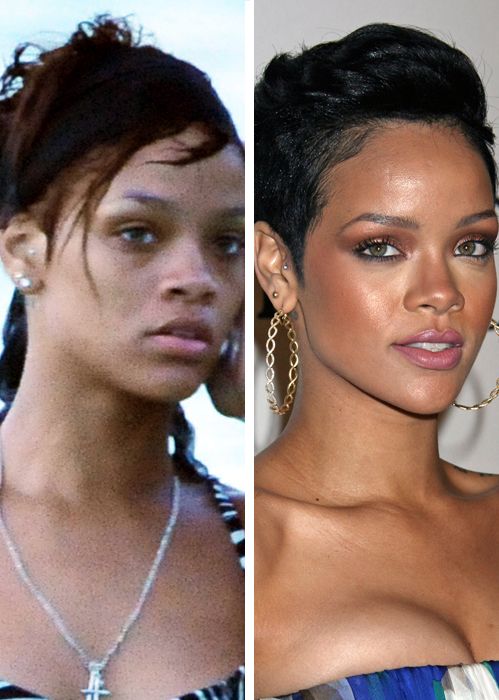 ~artis pun sama je...ha cane?~
sebab itu la aku pun buat benda yang sama... huhhuhuhu...
~the power of make up.. it does make a difference kan?~
~meet my peneman tido.. nama dia boboi....~
duk usha2 video nak mekap muka...
tibe2 tertengok iklan ni,...
kelakar gile kot....
punya la dasat mekap ni punya penangan...
huhuhuhuh..
~sebab tu aku benci tengok gambar pas kerja aku neh!~
tapi ape2 pun...
always remember this quote..
"In nature, nothing is perfect and everything is perfect. Trees can be contorted, bent in weird ways, and they're still beautiful."
~ Alice Walker
awak2 semua cantik..... sangat cantik....